Charitable giving is a great way to help causes in which you believe.  This, of course, should be the driving force behind any donations we make.  However, are there giving strategies to maximize potential tax savings?  Actually, there are several potential strategies to do just that.  I recently had the opportunity to present four such strategies via a live webinar hosted by Jason Parker, creator of the Retirement Budget Calculator. 

While the event has already taken place, you can watch it here at no cost.
As I mentioned in the webinar, my new book, The Steward Plan, should be released later this year.  If you'd like to learn more or receive an update when it's released, please visit Dayspring Financial Ministry.  There's a signup form on the home page to be added to the book email list (no spam or unrelated emails will be sent!).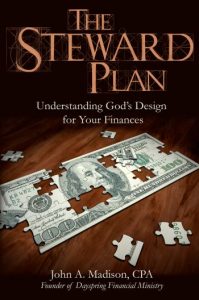 Feel free to contact me if you have any questions about these giving strategies or any other personal finance topic!
Interested in Christian Personal Financial Counseling? Please visit Dayspring Financial Ministry to learn more about our affordable, confidential and independent teaching ministry!