Should I use some of my 401(k) to pay off a mortgage, but carry short term debt into retirement?
I really like the idea of being debt free in retirement.  The elimination of the debts will reduce the amount of available cash you'll need each month, extending the life of your retirement stash.  However, the strategy to pay off debt must be personalized to your situation!
I'd recommend working a bit longer to eliminate the short-term debt and make more progress on your mortgage.  If you'd still like to use your 401k to pay off a mortgage, consider spreading the pay off over several years to reduce the taxes due on the withdrawal.
Enjoy your retirement!  Please feel free to follow up with me if you'd like to discuss the specifics of your situation.
Good luck!!
---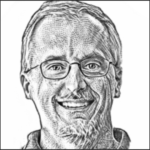 John Madison is author of "The Steward Plan," a Certified Public Accountant, and founder of Dayspring Financial Ministry. He earned a Master's Degree in Personal Financial Planning (MSPFP), the MPAS (Master Planner Advanced Studies), CRPC (Chartered Retirement Planning Counselor) and AWMA (Accredited Wealth Management Advisor) designations. He has been featured in the New York Post, Forbes, Fox Business, Crosswalk, The Christian Post, Charisma Leader, Chicago Tribune, U.S. News and World Report, AARP.com, Bankrate.com, CNBC.com, among many other media outlets. For more information, visit http://www.dayspringfm.com.
---